The Future of the Mainframe in Financial Services: Where Innovation, Reliability, Security, and Performance meet – 1359459 (webcasts.com)
Cloud, Cloud, Cloud –if your job role involves technology (and whose doesn't!), you can't escape the varied opinions on moving to cloud models. Many financial services institutions are choosing a multi-hybrid cloud model putting new applications on the public cloud and keeping existing mission-critical workloads on-premise.  The key to this hybrid approach is to manage all aspects of creating, managing, and securing workloads effectively. That is a big challenge and the reason why the mainframe – with new features, openness, and integration to the cloud –  is becoming more relevant than ever for Financial Institutions.
IBM's z15 is the platform of choice for a number of banks, insurers, and financial markets firms because of its reliability, resiliency, cloud-native development capabilities and for security and encryption properties. In this webinar, you will hear from several financial institutions on why and how they have implemented the latest mainframe platform as a critical component of their successful digital transformation strategy.
PANELISTS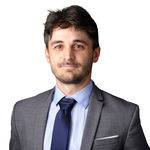 Stephen Greer
Senior Analyst | Financial Services
Celent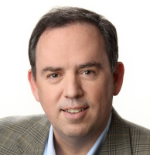 Mark McLaughlin
Global Insurance Director
IBM Industry Academy Member
Regards, Len
Leonard J Santalucia
CTO | Business Development Manager | Certified Specialist | IBM Champion
Chair Linux Foundation Open Mainframe Project
Vicom Infinity, Inc.
IBM Gold Business Partner
New York, New York
Mobile……………..917-856-4493
eFax……………………413-622-1229
Recipient of The North America IBM Z Business Partner Sales Excellence Award