Extend your investments and build for the future with IBM Cloud™ Private Solutions
IBM Cloud Private solutions enable you to sensibly manage enterprise workloads with the benefit of extra controls for security. A Kubernetes-based container platform, IBM Cloud Private can help you quickly move, modernize and automate workloads or build new cloud-native applications. Development and deployment take place on your own infrastructure and in your data center, mitigating risk and keeping you out of the headlines.
Modernize traditional applications, boosting scalability and resilience. The IBM Cloud Private catalog includes containerized IBM middleware that's ready to deploy into the cloud. Containerization erases concerns about application-specific breakage points when modernizing monolithic, heritage applications. This enables you to reduce downtime by resolving a single issue without taking down the entire system. IBM also provides capabilities like Transformation Advisor and expert advice from IBM Cloud Garage Services to help you isolate application interdependencies and facilitate the modernization process.
In a few words, IBM Cloud Private is a platform to develop modern applications based on micro-services architectures behind the enterprise's firewall on IBM Z, while consuming IBM's catalog of middleware and software.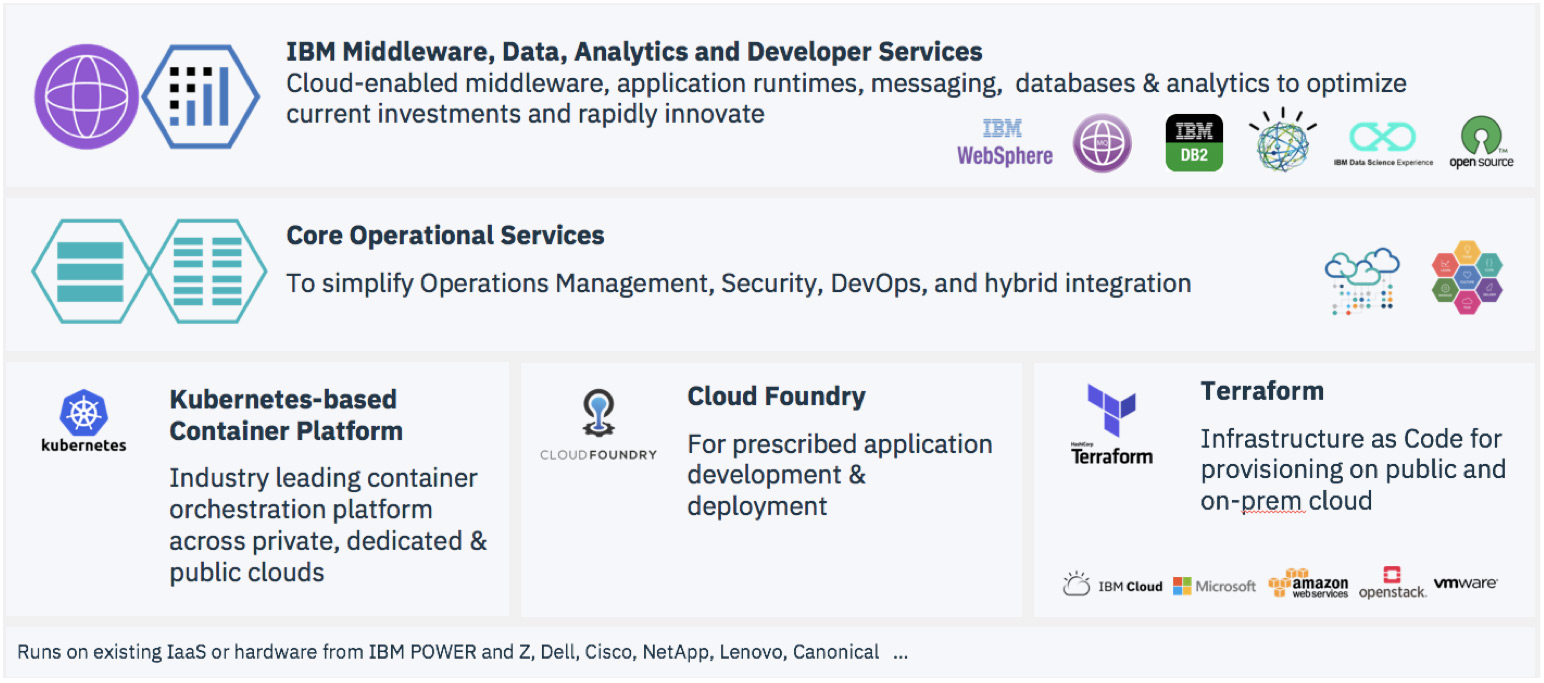 For the most current information regarding IBM Cloud private with Linux on IBM Z click here. You can also try IBM Cloud Private Community Edition at no charge: Try Now!
Vicom Infinity is certified and skilled in IBM Cloud private, especially on IBM Z. We have installed and supported it in organizations, both large and small, and across various industries. We look forward to working with you.